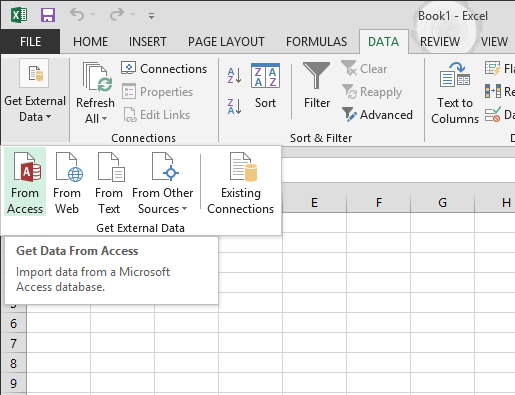 Import Access Data
Sometimes you might need to pull items from an Access database and put them into Excel so you can organize them for a report or presentation.
You can bring the data from an Excel workbook into Access databases in many ways. You can copy data from an open worksheet and paste it into an Access datasheet, import a worksheet into a new or existing table, or link to a worksheet from an Access database.
Here we will take a look at how to import the database using Access and Excel.
---
In Excel, when you import data, you make a permanent connection that can be refreshed.
1. On the Data tab, in the Get & Transform Data group, click Get Data.

2. Click From Database, From Microsoft Access Database.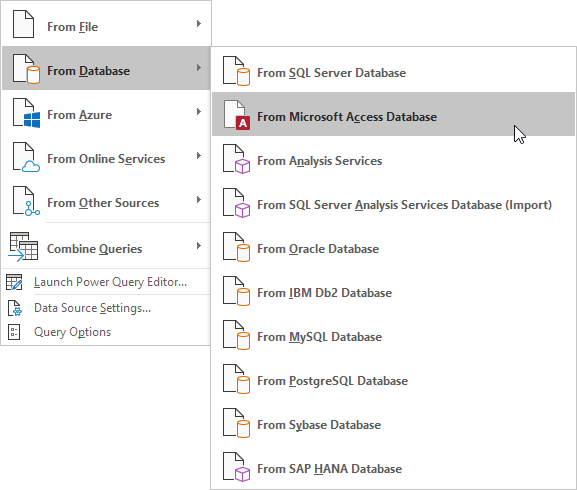 3. Select the Access file.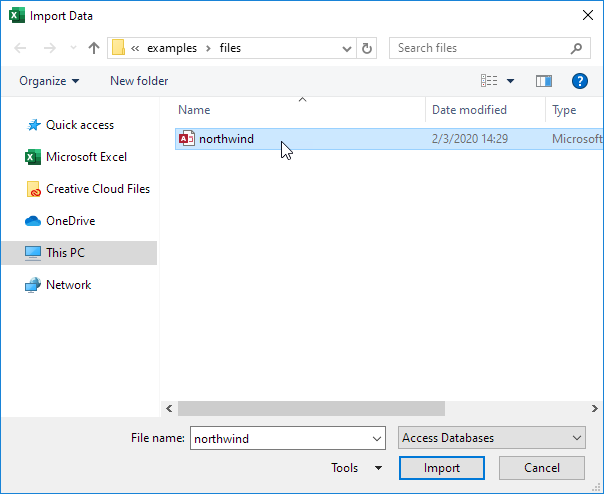 4. Click Import.
5. Select a table on the left side of the Navigator window and click Load.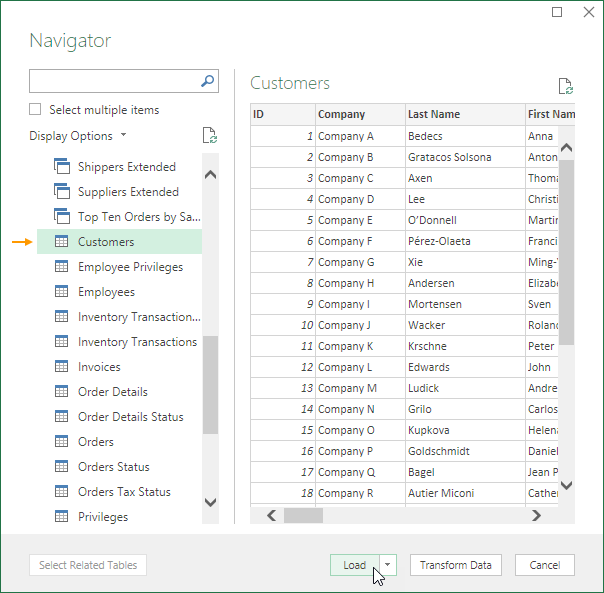 Result. Your database records in Excel.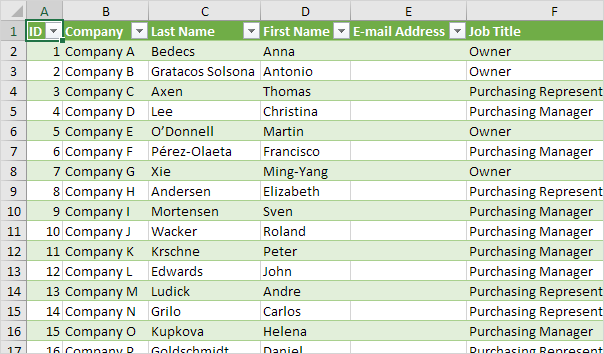 6. When your Access data changes, you can easily refresh the data in Excel. First, select a cell inside the table. Next, on the Design tab, in the External Table Data group, click Refresh.