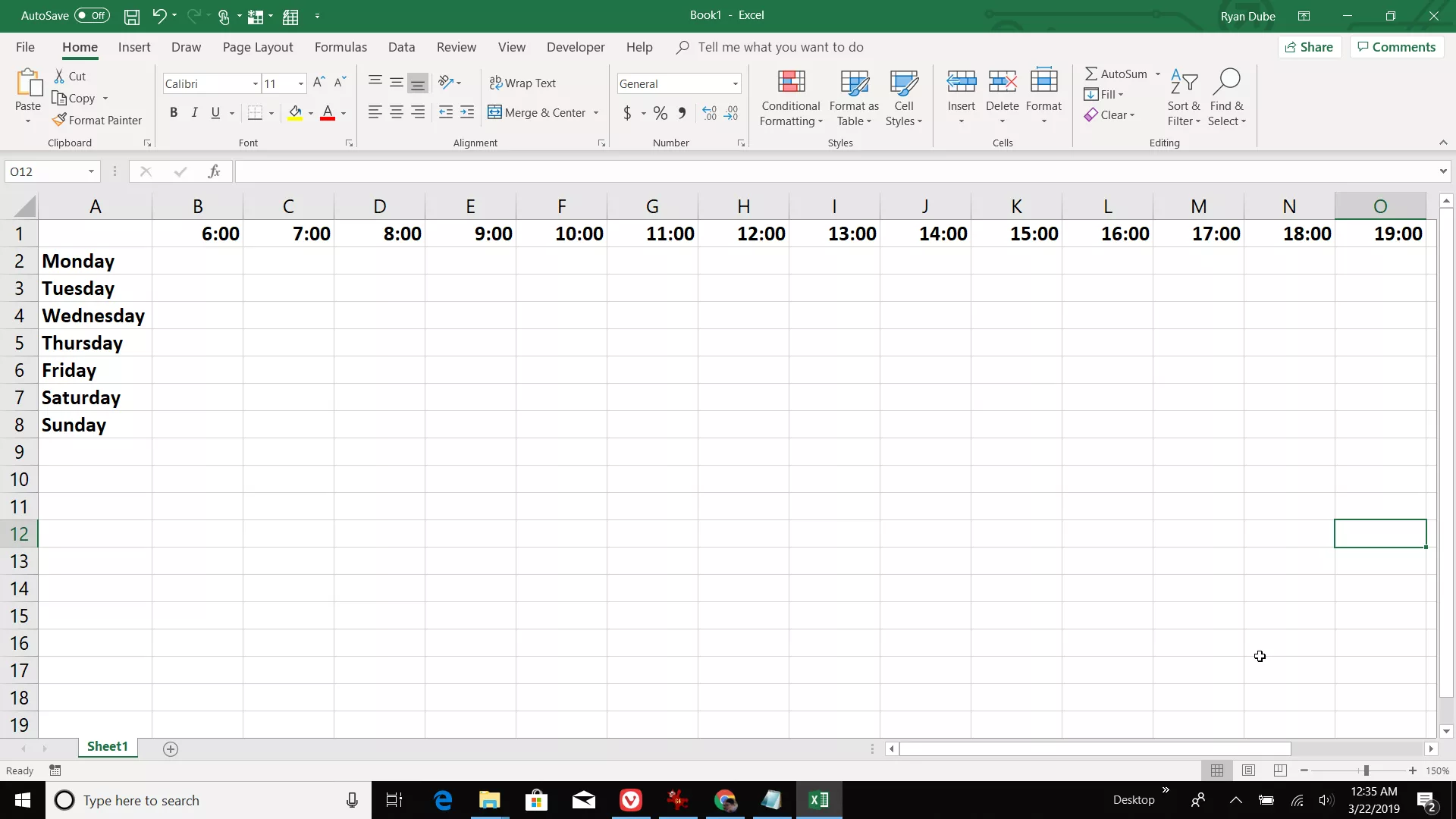 If you're okay with a daily block to write in rather than an hourly one, a yearly calendar is more than enough for you to stay on task all year.
Creating Your Own Calendar in Excel
The type of calendar you create really depends on how you plan and organize your days. For many people, a single block for each day is more than enough to track your events and tasks. For other people, an hourly schedule provides a better breakdown for a daily schedule.