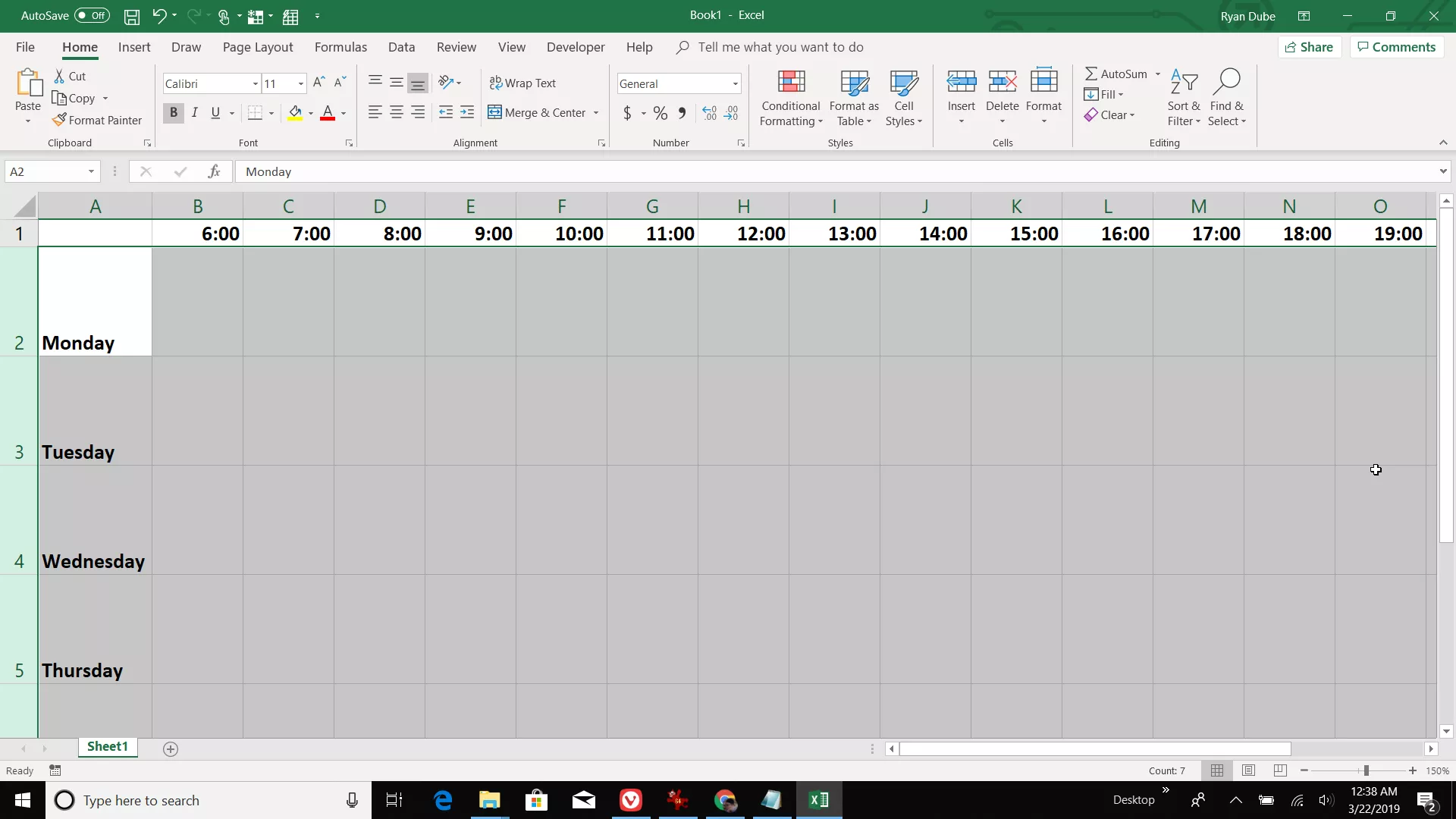 There are often times when you need a calendar, and you may not have the time to go out and buy one. Or maybe you only want a single month to pin up to your wall.
The good news is that it's very easy to create a calendar in Excel. Just follow the steps below and you can print your new calendar in just a few simple steps.
To create a calendar using this approach is very simple.
Open Excel, select File and then select New. In the search field, type calendar and select the magnifying glass to initiate the search.

Select the calendar style that suites your needs. This example uses the Any year calendar. Once you've selected your calendar, select the Create button.

Each calendar template has unique features. The Any year calendar template in particular lets you type in a new year or starting day of the week to automatically customize the calendar.

Many of the templates have a different month per tab since each month has a different number of days, and a different starting day. Templates are useful because you can edit each day to include your own special events, and then print each month whenever you like.